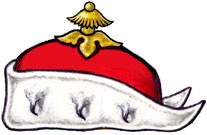 The Scottish Baronies of Fulwood & Dirleton

Kirkclaugh War Heroes Memorial
"If ye break faith with us who die, we shall not
sleep, though poppies grow in Flanders fields."
From " In Flanders Fields " by John McCrae
In Loving memory of brave ones of Kirkclaugh who lost their lives for The
King and the Empire. May their Souls have the Hero's rest that they deserve.
Click on the names for full info